This page offers all the statistics of the match and the pre-match of
Meppen 1-0 Sarrebruck - January 09, 2021 / 3. Liga 2020/2021
. All the information you will find here have been collected manually from the most official sources. However, if you found any mistake or any missing information, please contact us.

3. Liga 2020/2021 - Round 18

Hänsch-Arena - Meppen - Germany

January 09, 2021

Meppen
1 - 0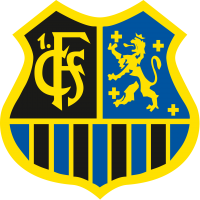 Sarrebruck

MEP

32' - Goal
Lars Bünning
32
37

37' - Yellow card
Boné Uaferro

MEP
46


46' - Substitution
Tobias Jänicke
is substituted by Julian Günther-Schmidt

68' - Yellow card
Lars Bünning
68
68


68' - Substitution
Minos Gouras
is substituted by Markus Mendler
74


74' - Substitution
Manuel Zeitz
is substituted by Timm Golley


75' - Substitution
Valdet Rama
is substituted by Christoph Hemlein
75


84' - Substitution
Luka Tankulic
is substituted by Willi Evseev
84


88' - Substitution
Marcus Piossek
is substituted by Jeron Hazaimeh
88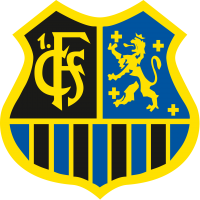 SAR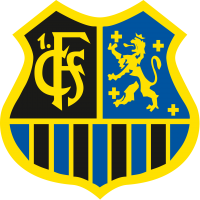 SAR
Team line-ups
Meppen
First 11

Age
Match num
Note

G

Eric Domaschke
35
110

You have to sign in to cast your vote for this player

D

Yannick Osee
23
36

You have to sign in to cast your vote for this player

D

Lars Bünning

32

68

22
16

You have to sign in to cast your vote for this player

D

Hassan Amin
29
78

You have to sign in to cast your vote for this player

M

Florian Egerer
22
53

You have to sign in to cast your vote for this player

M

Marcus Piossek

88

31
40

You have to sign in to cast your vote for this player

M

René Guder
26
65

You have to sign in to cast your vote for this player

M

Markus Ballmert
27
91

You have to sign in to cast your vote for this player

M

Valdet Rama

75

33
39

You have to sign in to cast your vote for this player

F

Luka Tankulic

84

29
77

You have to sign in to cast your vote for this player

F

Tom Boere
28
1

You have to sign in to cast your vote for this player
Average number of matches played for the team
55
Sarrebruck
First 11

Age
Match num
Note

G

Daniel Batz
29
22

You have to sign in to cast your vote for this player

D

Steven Zellner
29
19

You have to sign in to cast your vote for this player

D

Boné Uaferro

37

29
14

You have to sign in to cast your vote for this player

D

Anthony Barylla
23
18

You have to sign in to cast your vote for this player

D

Jayson Breitenbach
22
7

You have to sign in to cast your vote for this player

M

Tobias Jänicke

46

31
23

You have to sign in to cast your vote for this player

M

Manuel Zeitz

74

30
69

You have to sign in to cast your vote for this player

M

Luca Kerber
18
1

You have to sign in to cast your vote for this player

F

Minos Gouras

68

22
5

You have to sign in to cast your vote for this player

F

Nicklas Shipnoski
23
17

You have to sign in to cast your vote for this player

F

Sebastian Jacob
27
20

You have to sign in to cast your vote for this player
Average number of matches played for the team
20
Substitutes

Age
Match num
Note

D

Jeron Hazaimeh

88

28
13

You have to sign in to cast your vote for this player

M

Willi Evseev

84

28
35

You have to sign in to cast your vote for this player

F

Christoph Hemlein

75

30
12

You have to sign in to cast your vote for this player
Substitutes

Age
Match num
Note

M

Julian Günther-Schmidt

46

26
1

You have to sign in to cast your vote for this player

M

Markus Mendler

68

28
17

You have to sign in to cast your vote for this player

F

Timm Golley

74

29
17

You have to sign in to cast your vote for this player
Changes in the starting players regarding the previous match
Tom Boere
IN
Dejan Bozic
OUT
Marcus Piossek
IN
Jeron Hazaimeh
OUT
Changes in the starting players regarding the previous match
Jayson Breitenbach
IN
Marin Sverko
OUT
Boné Uaferro
IN
Timm Golley
OUT
Luca Kerber
IN
Mario Müller
OUT
Manager unkown. Help us complete this section sending us a message.
Success rate in this team:
39 %
Success rate since the beginning of his career:
29 %
Kwasniok vs Meppen
Latest figure on January 09, 2021
Kwasniok vs
Key figures

The last time Meppen has ended with the score 1-0 vs Sarrebruck, It was on the 07/11/1987

End of streak for Sarrebruck after 9 matches with at least one goal scored (since 04/11/2020). It was the best streak for the club since 27/04/2019-31/08/2019 (12 matches).

Meppen keeps its 6 matches with at least one goal scored at home running (since 24/10/2020). The last time this streak has been beaten, it was during the 03/08/2019-09/12/2019 time period (8 matches).
General ranking
| | | | | |
| --- | --- | --- | --- | --- |
| | 10 | Uerdingen | 23 pts | 18 rd |
| | 11 | Viktoria Köln | 23 pts | 18 rd |
| +2 | 12 | Meppen | 22 pts | 17 rd |
| -1 | 13 | Unterhaching | 20 pts | 16 rd |
| -1 | 14 | Waldhof Mannheim | 19 pts | 16 rd |
General ranking
| | | | | |
| --- | --- | --- | --- | --- |
| -2 | 4 | Ingolstadt | 28 pts | 16 rd |
| +1 | 5 | Wehen Wiesbaden | 27 pts | 18 rd |
| -2 | 6 | Sarrebruck | 26 pts | 17 rd |
| | 7 | Verl | 25 pts | 16 rd |
| +1 | 8 | Hallescher | 25 pts | 17 rd |
Pre-match
Current form
| | | | | | | |
| --- | --- | --- | --- | --- | --- | --- |
| Home | LMeppen 0-1 Viktoria Köln18/10/2020 | VMeppen 3-2 Kaiserslautern24/10/2020 | VMeppen 2-0 Ingolstadt30/11/2020 | VMeppen 2-0 Waldhof Mannheim08/12/2020 | LMeppen 1-2 Zwickau16/12/2020 | LMeppen 1-4 Türkgücü-Ataspor23/12/2020 |
| | | | | | | |
| --- | --- | --- | --- | --- | --- | --- |
| Overall | DMagdeburg 0-0 Meppen04/12/2020 | VMeppen 2-0 Waldhof Mannheim08/12/2020 | VHansa Rostock 0-2 Meppen13/12/2020 | LMeppen 1-2 Zwickau16/12/2020 | VLübeck 0-2 Meppen19/12/2020 | LMeppen 1-4 Türkgücü-Ataspor23/12/2020 |
Current form
| | | | | | | |
| --- | --- | --- | --- | --- | --- | --- |
| Away | VMunich 1860 1-2 Sarrebruck21/10/2020 | LUerdingen 1-0 Sarrebruck31/10/2020 | VDuisburg 2-3 Sarrebruck04/11/2020 | VViktoria Köln 0-2 Sarrebruck13/11/2020 | DTürkgücü-Ataspor 1-1 Sarrebruck24/11/2020 | LWaldhof Mannheim 4-1 Sarrebruck05/12/2020 |
| | | | | | | |
| --- | --- | --- | --- | --- | --- | --- |
| Overall | DSarrebruck 3-3 Wehen Wiesbaden21/11/2020 | DTürkgücü-Ataspor 1-1 Sarrebruck24/11/2020 | DSarrebruck 1-1 Kaiserslautern29/11/2020 | LWaldhof Mannheim 4-1 Sarrebruck05/12/2020 | LSarrebruck 1-2 Bayern Munich B13/12/2020 | DSarrebruck 3-3 Ingolstadt19/12/2020 |
Running streaks
| | Home | Total |
| --- | --- | --- |
| Loosing streak | 2 | 1 |
| Winless streak | 2 | 1 |
| Drawless streak | 15 | 5 |
| Scoring streak | 5 | 5 |
| Conceding streak | 2 | 1 |
Running streaks
| | Away | Total |
| --- | --- | --- |
| Drawing streak | | 1 |
| Loosing streak | 1 | |
| Unbeaten streak | | 1 |
| Winless streak | 2 | 6 |
| Drawless streak | 1 | |
| Scoring streak | 4 | 9 |
| Conceding streak | 2 | 6 |
Statistical comparison of the season
Rankings
| | | |
| --- | --- | --- |
| | General ranking (Competition total) | |
| | General ranking (Home / Away) | |
Ranking evolution during the season
Results
| | | |
| --- | --- | --- |
| | Number of games (Competition total) | |
| | Number of games (Home / Away) | |
| | Victories (Competition total) | |
| | Victories (Home / Away) | |
| | Draws (Competition total) | |
| | Draws (Home / Away) | |
| | Losses (Competition total) | |
| | Losses (Home / Away) | |
Goals
| | | |
| --- | --- | --- |
| | Goals scored (Competition total) | |
| | Goals scored (Home / Away) | |
| | Goals conceded (Competition total) | |
| | Goals conceded (Home / Away) | |
| | Goals scored per match average (Competition total) | |
| | Goals scored per match average (Home / Away) | |
| | Conceced goals per match average (Competition total) | |
| | Conceced goals per match average (Home / Away) | |
Betting aid
| | | |
| --- | --- | --- |
| | Number of matches with more than 2,5 goals (Competition total) | |
| | Number of matches with more than 2,5 goals (Home / Away) | |
| | Clean sheets (Competition total) | |
| | Clean sheets (Home / Away) | |
| | Matches without scoring (Competition total) | |
| | Matches without scoring (Home / Away) | |
| | The 2 teams score (Competition total) | |
| | The 2 teams score (Home / Away) | |
| | Most frequent score (Home / Away) | |
Bookings
| | | |
| --- | --- | --- |
| | Yellow cards (Competition total) | |
| | Yellow cards (Home / Away) | |
| | Red cards (Competition total) | |
| | Red cards (Home / Away) | |
Largest victory
| | | |
| --- | --- | --- |
| Overall | 5 - 1 | June 11, 1995 |
| Home | 5 - 1 | June 11, 1995 |
Largest victory
| | | |
| --- | --- | --- |
| Overall | 4 - 0 | August 23, 1989 |
| Away | 1 - 0 | March 25, 1989 |
Latest head to head
June 11, 1995 - 2. Bundesliga 1994/1995
December 03, 1994 - 2. Bundesliga 1994/1995
June 04, 1994 - 2. Bundesliga 1993/1994
November 27, 1993 - 2. Bundesliga 1993/1994
April 21, 1991 - 2. Bundesliga 1990/1991
Competition info
The other matches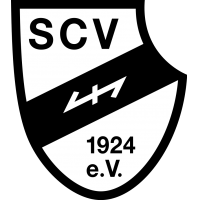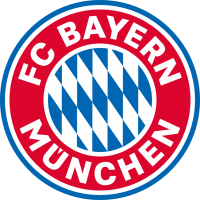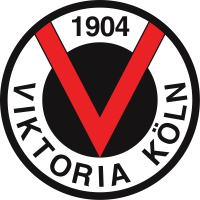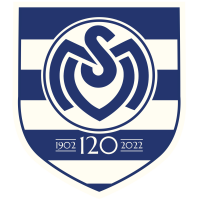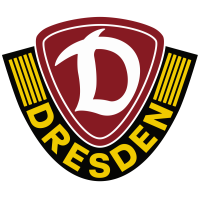 Post-match general ranking
pts
m
v
d
l
GF
GA
diff
Dynamo Dresden
35
17
11
2
4
30
15
+15
Munich 1860
30
18
8
6
4
37
19
+18
Hansa Rostock
29
18
8
5
5
25
18
+7
Ingolstadt
28
16
8
4
4
23
19
+4
Wehen Wiesbaden
27
18
7
6
5
31
28
+3
Sarrebruck
26
17
7
5
5
29
24
+5
Verl
25
16
7
4
5
29
22
+7
Hallescher
25
17
7
4
6
24
27
-3
Türkgücü-Ataspor
24
16
6
6
4
25
23
+2
Uerdingen
23
18
6
5
7
15
18
-3
Viktoria Köln
23
18
6
5
7
22
29
-7
Meppen
22
17
7
1
9
20
24
-4
Unterhaching
20
16
6
2
8
18
21
-3
Waldhof Mannheim
19
16
4
7
5
28
31
-3
Kaiserslautern
19
18
3
10
5
16
22
-6
Bayern Munich B
17
16
4
5
7
20
26
-6
Lübeck
16
16
4
4
8
20
25
-5
Zwickau
15
14
4
3
7
14
18
-4
Magdeburg
15
16
3
6
7
14
22
-8
Duisburg
15
16
3
6
7
19
28
-9