This page offers all the statistics of the match and the pre-match of
Iran B 2-0 Mauritania B - April 18, 2012 / Friendlies 2012
. All the information you will find here have been collected manually from the most official sources. However, if you found any mistake or any missing information, please contact us.

Friendlies 2012 - Intercontinental

Azadi Stadium - Tehran - Iran

April 18, 2012

200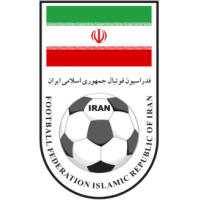 Iran B
Iran
2 - 0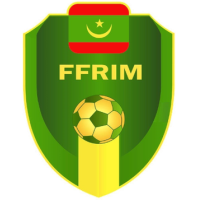 Mauritania B
Mauritania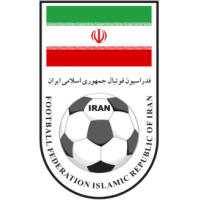 IRA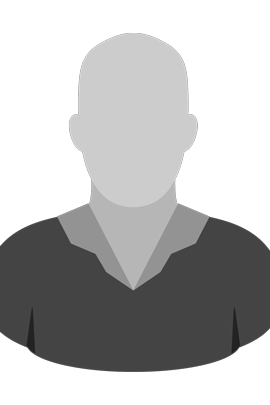 31' - Goal
Ghasem Dehnavi
31

33' - Goal
Karim Ansarifard
33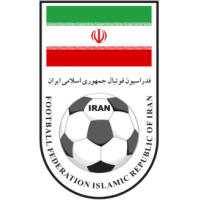 IRA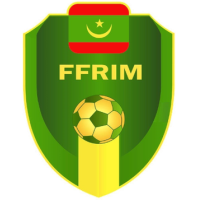 MAU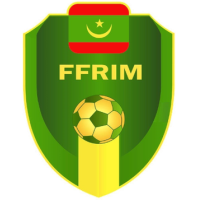 MAU
Team line-ups
Iran B
First 11

Age
Match num
Note

G

Mohsen Forouzan
23
1

You have to sign in to cast your vote for this player

D

Amir-Hossein Sadeghi
30
1

You have to sign in to cast your vote for this player

D

Ghasem Dehnavi

31

31
1

You have to sign in to cast your vote for this player

D

Shojae Khalilzadeh
22
1

You have to sign in to cast your vote for this player

D

Ehsan Hajsafi
22
1

You have to sign in to cast your vote for this player

D

Hossein Mahini
25
1

You have to sign in to cast your vote for this player

M

Milad Zanidpour
26
1

You have to sign in to cast your vote for this player

M

Ghasem Haddadifar
28
1

You have to sign in to cast your vote for this player

M

Yaghoub Karimi
20
1

You have to sign in to cast your vote for this player

F

Mohammad Gholami
29
1

You have to sign in to cast your vote for this player

F

Karim Ansarifard

33

22
1

You have to sign in to cast your vote for this player
Average number of matches played for the team
1
Mauritania B
First 11

Age
Match num
Note

D

P.-D. Gourville
37
1

You have to sign in to cast your vote for this player

F

Ismaël Diakité
20
1

You have to sign in to cast your vote for this player
Average number of matches played for the team
1
| Substitutes | Age | Match num | Note |
| --- | --- | --- | --- |
| Substitutes | Age | Match num | Note |
| --- | --- | --- | --- |
Changes in the starting players regarding the previous match
No changes regarding the previous match for the starting players
Changes in the starting players regarding the previous match
No changes regarding the previous match for the starting players
Success rate in this team:
100 %
Success rate since the beginning of his career:
44 %
Mansourian vs Mauritania B
Latest figure on April 18, 2012
Manager unkown. Help us complete this section sending us a message.
Key figures

Mauritania B keeps its 4 matches without scoring any goal in Friendlies running (since 20/03/2007). The last time this streak has been beaten, it was during the 26/06/1983-25/07/1984 time period (5 matches).

The last time Mauritania B has ended with the score 0-2 away from home in Friendlies, It was on the 04/10/2006 (vs )

It's the first time Karim Ansarifard scores 1 goal vs Mauritania in his professional career
Pre-match
Current form
| | | | | | |
| --- | --- | --- | --- | --- | --- |
| Home | VIran 3-2 Pakistan15/04/1969 | DIran 1-1 Morocco B17/09/2002 | VIran 4-1 Cameroon U-2115/08/2003 | LIran 1-2 North Macedonia B11/11/2005 | LIran 0-2 Hansa Rostock05/01/2008 |
| | | | | | | |
| --- | --- | --- | --- | --- | --- | --- |
| Overall | VIran 1-0 Denmark B01/02/2003 | LCameroon U-21 2-1 Iran30/05/2003 | VIran 4-1 Cameroon U-2115/08/2003 | LIran 1-2 North Macedonia B11/11/2005 | LIran 0-2 Hansa Rostock05/01/2008 | LGalice 3-2 Iran27/12/2008 |
Current form
No previous result to display
Running streaks
| | Home | Total |
| --- | --- | --- |
| Loosing streak | 2 | 3 |
| Winless streak | 2 | 3 |
| Drawless streak | 3 | 6 |
| Scoring streak | 0 | 1 |
| Goalless streak | 1 | 0 |
| Conceding streak | 5 | 5 |
Statistical comparison of the season
Results
| | | |
| --- | --- | --- |
| | Number of games (Competition total) | |
| | Number of games (Home / Away) | |
| | Victories (Competition total) | |
| | Victories (Home / Away) | |
| | Draws (Competition total) | |
| | Draws (Home / Away) | |
| | Losses (Competition total) | |
| | Losses (Home / Away) | |
Goals
| | | |
| --- | --- | --- |
| | Goals scored (Competition total) | |
| | Goals scored (Home / Away) | |
| | Goals conceded (Competition total) | |
| | Goals conceded (Home / Away) | |
| | Goals scored per match average (Competition total) | |
| | Goals scored per match average (Home / Away) | |
| | Conceced goals per match average (Competition total) | |
| | Conceced goals per match average (Home / Away) | |
Betting aid
| | | |
| --- | --- | --- |
| | Number of matches with more than 2,5 goals (Competition total) | |
| | Number of matches with more than 2,5 goals (Home / Away) | |
| | Clean sheets (Competition total) | |
| | Clean sheets (Home / Away) | |
| | Matches without scoring (Competition total) | |
| | Matches without scoring (Home / Away) | |
| | The 2 teams score (Competition total) | |
| | The 2 teams score (Home / Away) | |
| 0 | Most frequent score (Home / Away) | 0 |
Bookings
| | | |
| --- | --- | --- |
| 0 | Yellow cards (Competition total) | 0 |
| 0 | Yellow cards (Home / Away) | 0 |
| 0 | Red cards (Competition total) | 0 |
| 0 | Red cards (Home / Away) | 0 |
Key players
No statistics here yet
Historical head to head
First head to head ever
Historical head to head
First head to head ever
Competition info