What are Lionel Messi's and Argentina's chances of winning the 2022 World Cup?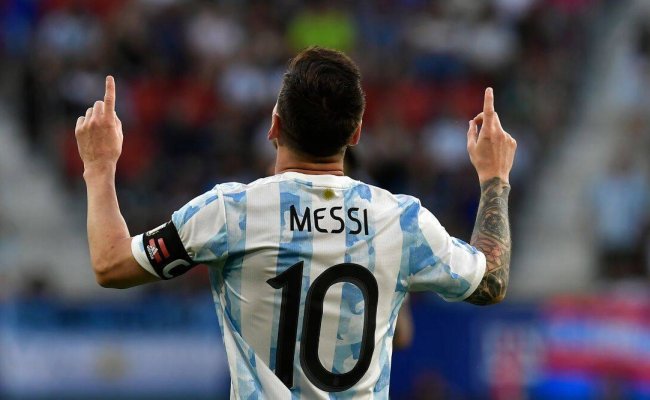 Argentina won the Copa America last summer for the 15th time in their history, bringing a 28-year trophy drought to a halt. They did so by defeating rivals Brazil in the final of the South American tournament. It was lauded as Lionel Messi's first international victory, but it will also serve as a springboard for Argentina's World Cup challenge.
In June of 2022, Argentina met the winners of the Euro 2020; Italy, in a newly formed Competition called the Finalissima. It was tagged the "final of Champions", which was created to determine the best nation from Europe and South America.
Lionel Messi
and Argentina triumphed in that match, beating Italy 3-0 in front of over 87,000 spectators. This marked Messi's second international trophy, giving him and Argentina high hopes to go for the three-peat and win the World Cup.
Naturally, this will have only escalated the World Cup odds to have been made available for the South Americans, with many now placing them among the favourites to challenge for the title this winter alongside the likes of Brazil. Of course, there have been many that have taken note of this, with betting enthusiasts confident of picking them and placing numerous wagers on them throughout the upcoming competition. And, with it easier than ever before to place a bet, it would not be a surprise to see so many look to do so. Indeed,
In2bet is a new bookmaker
that is trusted, and secure and offers to bet on the World Cup.
Will Argentina challenge for the World Cup?
While it is certain that Lionel Messi's Argentina is among the top contenders of the World Cup, and betting markets have been provided, what are their realistic chances of winning the prestigious title?
Argentina finished as runners-up at the 2014 World Cup after falling to Germany in a game that could have gone either way. In the Round of 16 of the 2018 World Cup, they were eliminated after losing to eventual champions
France in a dramatic 4-3 game
in which Kylian Mbappé scored twice and made his name known on the international scene. The match was a shocker for many people, as bettors also benefited from betting on the World Cup markets. Many are now wondering whether the South Americans have been able to put that defeat behind them and compete for the title in 2022.
Argentina is currently in incredible form, and with 35 straight games without any loss, they are just two games away from matching Italy's record for the longest streak without a loss. They're anticipated to keep going and beat that mark in Qatar. Lionel Scaloni has the right recipe, and they have a strong chance of repeating their success from 2014 and making the final in 2022. Their run in the World Cup will particularly be an exciting one and will give bettors who want to take advantage of the favourable odds while betting on the World Cup, a lot to think about.
Group C could provide them with a chance
Along with Saudi Arabia, Mexico, and Poland, Argentina are placed in
Group C
, and they will undoubtedly think they can win the group. For the fifth straight World Cup, they are in a good position to advance to the round of 16.
If Argentina wins Group C as predicted, they then have chances of facing Denmark in the Round of 16, and the Netherlands in the Quarterfinals. They are likely to face other favourites of the competition, Brazil and France in the latter stages. Given that they recently defeated Brazil and France's fluctuating form, they have a good chance of winning the World Cup.